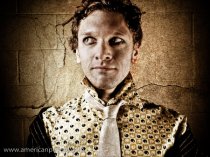 In Photoshop a texture is just something, an overlay, an image layer, a way to add some sort of depth to the image which wasn't there before. There are many different reasons and motivations for using textures in Photoshop, and I'm here to quickly educate the curious reader on how to use grunge textures in Photoshop.
First off, why grunge?
I don't know why I like the feeling of grunge textures. Maybe it's because I'm trying to re-create the feeling I get walking through Berlin or Detroit, maybe it's because I'm a cliche and am just following the crowd. Joey Lawrence uses grunge texturing techniques, and I bought the Joey L Photoshop DVD Tutorial, so obviously I'm just copying his style. Maybe, but some people say that everything is just a copy of a copy of a copy. I know this because Tyler knows this and because Fight Club is one of my favorite books/movies. What I do know is that sometimes I take a photo and it's perfectly exposed and has great shadows and yet it just doesn't have the look, the texture that I want the image to have, so I have to go about adding such elements in Photoshop.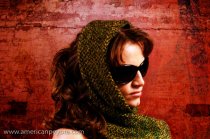 So, what's a texture?
A texture is a separate image which is overlayed over your original image, and through the use of different blending techniques, defines a part of the image. Textures can be used to change the mood or intended interpretation of the original concept which was in your head when you took the photo. If an image is nothing but a story and the photographer is just the author, then textures are just visual storytelling tools.
Where do textures come from?