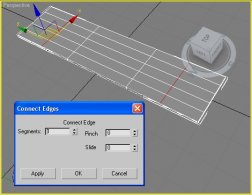 1. Make a box with these dimensions :
2.Now convert the box into an editable poly. After you have made that, just follow the images because its just basic modeling
3. Now lets make the wheels . First we will make the support. You can search on google for "skateboard truck" and you will see what object you need to make. Like this one :
4. I will atempt to make one, I don't know what dimensions it have but I will try to make it. First you can make a box in this place and with these dimensions
5. Now I will hide the plank. Like this I can see better. Follow the images if you don't know how to make it :
If you really appreciate our work and want to help us to maintain the website alive you can help us with a small donation.