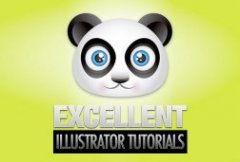 In my opinion logo design domain is the most spread after that website design. Logo designs are very important for a company because they represent the business image. Logos must reflect very well what company does, services that provides and the image the business they want to represent… The entire company brief should be reflected in one single image named logo. A lot of people that have a company or a business don't know about the logo importance and they say that it's a waste of money. But lately more and more people understood the meaning of a logo and many of them started hiring designers to make the perfect logo for their company or business.
If you know how to design a logo you should also be able to create interesting icons. Let's get started with this collection where you also can able to learn a tip or two about logo and icon designs.
If your logo design style it's simple, creative, meaningful then you can create simple, professional icons too. If your style is complicated logo designs (3D, different effects etc) then you can create and vectorize interesting, complicated and very high quality icons as well.
For those, who don't know what is Adobe Illustrator? And what it can do? Then follow the link below for detail introduction.
You may be interested in the following related articles as well.
Feel free to join us and you are always welcome to share your thoughts that our readers may find helpful.
Excellent Adobe Illustrator Icon & Logo Design Tutorials
If you are a website designer (or in any other domain) and you are not that good in Adobe Illustrator to design logos/icons, don't worry! It's not hard as soon as you get to know how this program works and understand very well what logo means but this is only achievable by practice. Also it's very important to learn and extend your knowledge because as much as you know as better it is. If you want to learn how to design logos or icons in Adobe Illustrator or you just want to improve your skills in this domain, here you have a collection of 53 Logos and Icons Tutorials in Adobe Illustrator that can help your inspiration.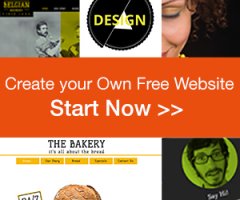 Let's take a look at the following Logos and Icons tutorials in Adobe Illustrator.
01. Reflections Done Right – Creating a Money Roll Icon
Cash-in when you follow this tutorial for creating accurate and logical reflections. I'll cover how to use shading and masking to create an illustration that's worth the look.
02. 3D Logo
This tutorial will show you how to make a 3D gradient logo in minutes by using the Warp and 3D effects. It is great for making 3D graphics and icons.
03. How to Create a Recycling, Paper Bag Icon
In this tutorial, we'll explain how to create an eco-friendly paper icon with simple shapes and gradients. This tutorial is great for beginners to get started with icon design, as this is a fairly simple icon to create. Let's dive in!