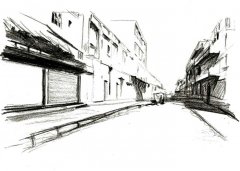 You've seen them a million times, and in many circumstances, they have helped create that perfect touch to the setting within the comics you're reading. Backgrounds seldom receive much attention, but are vital part of adding depth and mood to your comics artwork. Here's a few pointers on how to develop the right backgrounds and make your work more realistic.
Seek Out Reference Material
We can't stress this enough when you're trying to develop a scene, use as much reference pictures as you can. Build the scene in your head and in roughs before you commit to putting it on paper. Some of the best reference pictures come from stock photography sites – they're free to browse, and you can often save low-resolution 'comp' photos for your photo library. Here are a number of stock photo resources we've used for building backgrounds.
You can also rummage through Google's image search option as well. The results aren't always the greatest – but sometimes you can come up with user-based pics that can fit the bill better than a stock resource.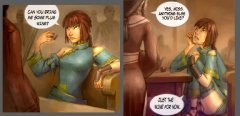 t isn't cool – nor is it legal!
Draw Rough Sketches and Establish Perspective
Is the frame a birds-eye view or a street-level view? Do you require one, two or 3 point perspective to get your idea across? Where are your characters standing? Is this an establishing shot? Do details matter? Is the focus on the foreground or the background?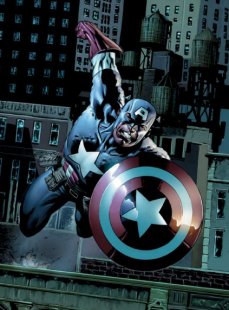 These are all questions you should be asking yourself prior to working out your composition. Having these all answered will make background drawings very easy. Sometimes, all it takes is a mere blend of colour or simple linework to get your point across. Other times, you need to have immense detail in order to build the mood or add depth to the story.
Establish where your horizon line is, and your focal points. From there, build your images according to the focal points – remember that the horizontal lines lead towards the focal points, and create a sense of depth. Practice this with photographs – determine where the focal points are, where the horizon line is, and how the lines in structures and objects all lead to the focal points to create depth.
Kevin Hulsey has a great primer on perspective drawing here.
Simplified, or extremely detailed… the choice is yours – and its dependent on what mood you're trying to evoke. The important part is to plan it out first.
It's all in the details…
As mentioned before – perhaps your comic relies on a lot of details in the backgrounds to increase realism, or it is important to advancing your story – or maybe you don't require as much emphasis on details, and simply use backgrounds to give the viewer a hint of the setting, and allow them the imagination to fill in the blanks on their own. Depending on your style or inclination, background detail is important.