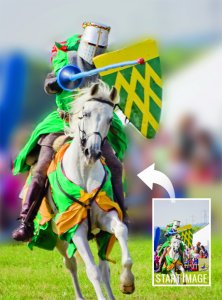 Ever wish you'd taken a shot with a wider aperture? Make it happen in Photoshop using a blur filter and a painted mask.
Backgrounds often ruin what is an otherwise perfect picture. Even if the subject is perfectly framed and focused, things in the distance can prove an insurmountable distraction. This is particularly true when shooting in a crowd - at a sporting event or carnival, say - as spectators and clutter are often impossible to crop out of your composition.
Throwing the background out of focus using the widest aperture that your lens allows is the obvious first step to fixing this problem.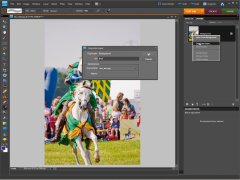 even if an advertising hoarding, for example, is out of focus, it can still be a significant distraction.
Photoshop fix
The Photoshop solution is to create a completely blurred version of your problem picture. By skilfully combining this with the original using a hand-painted mask, the subject looks sharp and the backdrop believably blurred. Here's how it's done in Photoshop Elements 5.0 (although the principle's the same for anything from PSE 5.0 to Photoshop CS6)...
01. Create a copy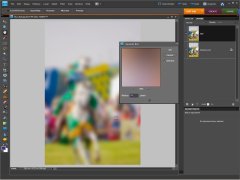 Open the image blur_start.jpg. Check the Layers palette is visible (go to Window>Layers if it's not). Right-click on the 'Background' layer icon in this palette, and choose Duplicate Layer. Rename this layer 'Blur' in the window that appears. Click OK.
02. Use a filter to add blur
From the Filter drop-down menu at the top of the screen choose Blur, then Gaussian Blur. Set the Radius to the amount that makes the background look as out of focus as you want it - around 70 should do the trick. The main subject will also appear blurred, but don't worry about this now. Click OK.