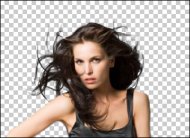 Remove background from an image – Photoshop Techniques
There are times when as designers we need to quickly churn out few designs and we keep looking for the right images.
Frantically searching multiple photo-stock sites in different tabs and the ticking minutes just add to the aggravation. Still we are just not able to get the right shot with the right background. Looking at the heavily designed backgrounds in an image with the thought of extracting an object from it gives goose pimples to some of the designers.
I found a very helpful tutorial which provides different techniques for extracting the object quickly
Key to get the job done => Use the right tools at the right time.
I quickly tried to extract an image from background using one of the techniques and below are the results. Bit of practice and a careful execution would lead to better and flawless output.
Original Image
Background Removed
New Background Added
Know your tools right and the activity might just take 5 to 15 minutes maximum, depending on the complexity of a photograph.