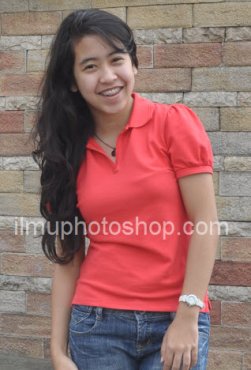 Changing Background photo by Extract
Photoshop tutorial this time on how to separate the object with its background .. actually there are many ways anyway .. tutorial before-before
its too've never discussed why .. But this time I am trying to pake how to EXTRACT ...
Immediately wrote ..
Open the photo that will be edited ..
Now we directly pisahin its object the same background ... Click FILTER> EXTRACT
extract there in the window menu as well:
Highlighter tool: to mark (masking) the boundary between background and objects that would dipisahin.
Brush tool: to mark (masking) the area that would dipisahin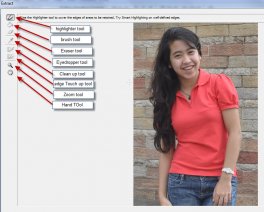 Eraser Tool: remove masking if there are errors
Eyedropper tool: to determine its color according to the sample ..
Clean Up tool: only appears if the masking results in the preview is useful to tidy up by removing the masking results
Edge TouchUp tool: It only appears when results are dipreview masking, use to spruce up their results by adding.
Zoom tool: To enlarge or reduce images ( enlarge, ALT + click to zoom)
Hand tool: to move the image window
Now click the Highlighter tool, drag the border between background and object ..
Can zoom the image to the object that needs its detailed workmanship .. To reduce the brush membersar simply press the button [or]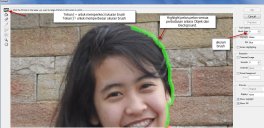 [: To shrink the brush
]: For membersarkan brush
All of his selection to the details like the hair ..
If all was in order, click the brush tool, then click on the object area to be taken ...
Click the Preview button to see the results ... usually does certainly none the less .. for example, still blom neat,
there are parts that we want to take but was interrupted .. etc. ..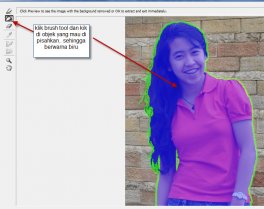 How to resolve
Use a clean up tool and edge touch-up tool
Clean with clean tool if still less neat and if there are parts that kehapus, use a touch tools .. its use of live drag & drop
The results about this later
Now open another background image,
I pake picture the situation Broadway ..
Drag the photos that had been edited into another background image
Set in such a way .. and find the lighting and coloring to match the background. Can also use the Hue / Saturation to adjust .. can be sought .. It is very pleasant
We give effect again ..
Click Add new fill and adjustment layer Channel Mixer
set Channel mixer
Can be coupled with the new fill and adjustment of the others ... please play around aja ..