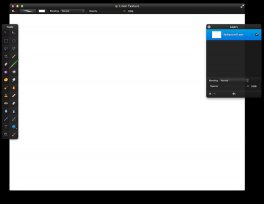 A hatched linen texture makes the perfect background for any composition. And, it only takes a few steps to create it.
Layers, the Noise and Motion effects and the Crop Tool are used in this tutorial.
Step 1
Create a new image by choosing File > New. To get results closest to those in this tutorial, choose the 1024×768 image size preset in the New dialog. However, feel free to choose any size you like.
Step 2
Fill the image with black. To do that, choose Edit > Fill. In the Fill dialog, click the color box to pick the black color. Click OK when done.
Step 3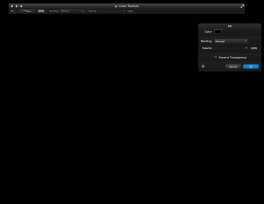 In the Effects Browser, double-click the Noise thumbnail to apply the effect. Set the amount to approximately 48% and click OK.
Step 4
The Motion effect is typically used to add some action to images, but in this case, the motion lines will create a subtle hatched linen base. Double-click the Motion thumbnail to apply the effect in the Effects Browser. Then, set the Radius slider to around 25 pixels and click OK.
Step 5
The Motion effect leaves blurred areas on the left and right sides of the image. It's easy to get rid of these areas with the Crop Tool. Click to select the Crop Tool in the Tools palette. In the Tool Options bar, choose Square in the Constrain pop-up menu. Then, click and drag on the canvas to select the cropping area. Click OK when done.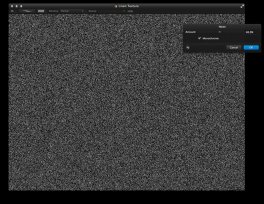 Step 6
Duplicate the background layer by choosing Edit > Duplicate. Rotate it 90 degrees by choosing Edit > 90 Right. Next, set the Blending mode to Screen. And that's it! The hatched linen texture is created.
OPTIONAL
You can improvise even more by coloring the texture or adding a gradient. To do that, create a new layer by clicking the Add button (+). Fill it with any color or gradient you like and set the Blending mode to Overlay.